April 24-25, 2014 at the University of Florida, Smathers Library (Smathers Library, formerly Library East, on UF Campus Map) and Library West (Library West on UF Campus Map).
THATCamp Gainesville will be based in UF's Smathers Library (1A and the new Judaica Suite, which can be accessed through the Grand Reading Room on the second floor) and Library West (rooms 211, 419, and 429).
Please see the campus map for getting around UF's enormous campus.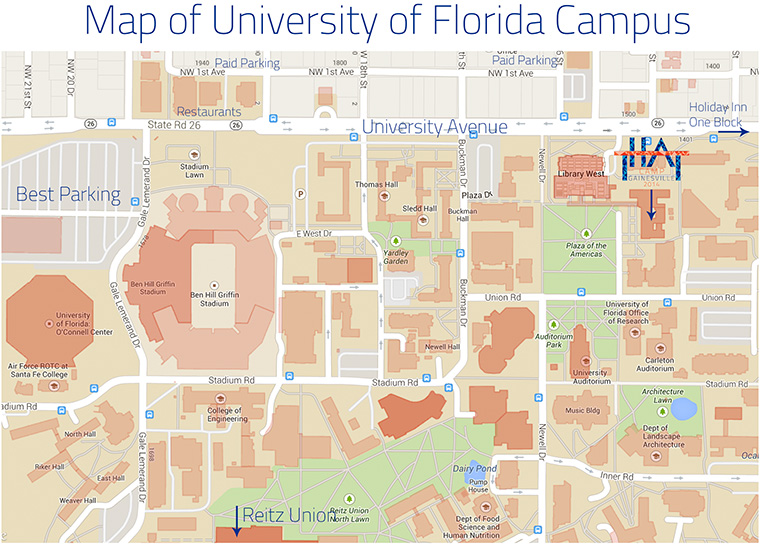 Parking
Some UF Parking restrictions will be lifted on April 24 and 25 (and through May 2) due to Reading Days. Lots marked "Any Decal," "Green," and all motorcycle/scooter zones will be open for public parking. Parking structure VII, near the football stadium, is a green lot and should be open.
UF offers paid parking on campus at the Visitor Welcome Center in the Reitz Union (655 Reitz Union Dr.). Other, external paid parking options are also available:
Lodging
Transportation
Airports
Local Transit
Other Visitor Information Resources
Campus Wifi
Visitors can login to the UFVisitor wifi, using cell phones to receive the PIN to verify and login